College Pads Partnerships
Engaging the Off-Campus Community
University Partnerships and Counting!
About Our Partnership Team
At College Pads, our team understands the importance the student housing experience can have on academic success. We partner with universities across the country to help students, faculty, and staff find safe, reliable, & affordable off-campus housing through custom developed and hosted University branded web software.
Our team works with University officials in Student Affairs, Student Life, Residence Life,  Student Government Associations, and more at these institutions to enhance knowledge among the student-landlord off-campus housing community benefitting student renters, landlords, and Universities.
See what our wonderful partners have to say
College Pads
Off-Campus Summit
The Off-Campus Summit is College Pads annual event that brings together University officials from across the country to connect, brainstorm and discuss community-focused solutions in the world of student housing. With an opportunity to network with strategic leaders in your community, hear from speakers representing Universities from across the country and discover new ways to improve the student's experience, the Off-Campus Summit is an event you won't want to miss.
Stay tuned for details for 2024!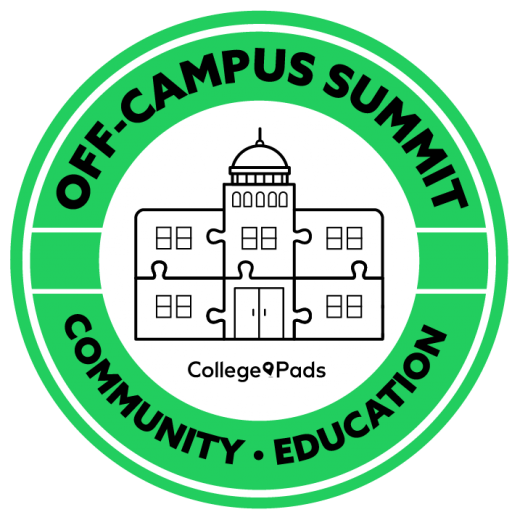 The Off-Campus Resource Newsletter
The Off-Campus Resource Newsletter is our way to highlight the good work taking place at higher education institutions across the country, discuss upcoming learning and professional development opportunities hosted by your College Pads team and remain engaged in the work this wonderful community is doing to serve its students. Click below to read our past newsletters and subsribe!
Vice President, Partnerships
Director of University Relations
Assistant Director, Partnerships
Interested in learning more about becoming one of our partners? Contact us today to set up a meeting, we can't wait to meet you!